Title: Tatiana and Alexander
Publisher: Harper Collins, 2003 e-book - 2011
Tatiana is eighteen years old, pregnant, and widowed when she escapes war-torn Leningrad to find a new life in America. But the ghosts of her past do not rest easily. She becomes consumed by the belief that her husband, Red Army officer Alexander Belov, is still alive and needs her desperately. Meanwhile, oceans and continents away in the Soviet Union, Alexander barely escapes execution, and is forced to lead a battalion of soldiers considered expendable by the Soviet high command. Yet Alexander is determined to take his men through the ruins of Europe in one last desperate bid to escape Stalin's death machine and somehow find his way to Tatiana once again.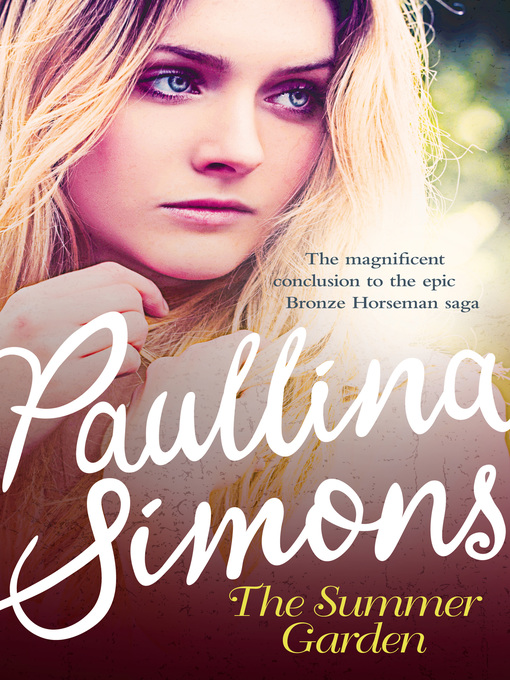 Publisher: Harper Collins, 2008 e-book - 2011
Synopsis
Tatiana and Alexander have since suffered the worst the twentieth century had to offer. After years of separation, they are miraculously reunited in America, the land of their dreams. They have a beautiful son, Anthony. They have proved to each other that their love is greater than the vast evil of the world. But though they are only in their twenties, in their hearts they are old, and they are strangers. In the climate of fear and mistrust of the Cold War, dark forces are at work in the US that threaten their life and their family. Can they be happy? Or will the ghosts of yesterday reach out to blight even the destiny of their firstborn son?
My Thoughts
After reading the first part of this new trilogy, I couldn't wait to start these ones. I couldn't leave my new favourite couple Alexander and Tatiana.
However, as soon as I finished them, I was experiencing a mix of emotions ranging from sadness to relief of finally being done with them!! SO it took me a while to take the time to write those reviews. As a matter of fact, as I have a very bad memory, I cannot remember all details but here it goes:
So we left Tatiana giving birth to Anthony in the USA after crossing Europe to escape Mother Russia. She only did so after having being persuaded that Alexander was dead.
In the first sequel, Tatiana and Alexander, we follow both of their stories. Tatiana one in the US and Alexander in Russia. Alexander part also comprises his early life as a young American whose parents abandon their American life and citizenship and go on to live in communist Russia.
There was a lot of repetition in these first chapters from the first book and was at times boring.
We sympathize with Alexander for adapting to a foreign life, and make the best out of it.
In the present time, we follow his journey through prisons, interrogations and war against the Germans.
In the US, we follow Tatiana on her journey to self discovery until she is persuaded that Alexander is still alive and she decides to go get him!
We then enter a major part where Tatiana goes on an extraordinary rescue mission, totally improbable but then again, it is a fiction!!
The book finishes on Alex and Tatiana being reunited in the US!!
In the third book, The Summer Garden, we follow their journey through USA, Alexander re-adapting to his old country. At first, he still suffers from his wounds not only physical but mostly mental.
Luckily after having been gone for 3days, he "wakes up" and comes back with a new purpose.
They decide where to live, what to do with their lives etc...
We are then confronted by a new problem: women vs men i.e. Alexander doesn't want her to work but she does, etc...
This leads ultimately to an unforgivable treason from Alexander!!!!
But after all they have been through, they could only stay together and live it through!!
The next part of the book tells then the story of Anthony wanting to be a hero like his dad and wanting to be a soldier in Vietnam!
Needless to say, this part ends badly with Alexander going on an impossible rescue mission to save his son.
The last part of the book tells the story of the whole family with all the kids and grand kids that were born...
I think the book story starts in 1930 and ends well into the 80's during which we are witnessing the loss of 2 whole families, Tatiana's and Alex's, and then the rebirth of one: Alex's and Tatiana's!!
My ratings
***